Advanced Process
Solutions
We are a global leader in highly-engineered process and material handling equipment and systems for a wide variety of industries, including durable plastics, food, and recycling industries.
Solutions

That Shift The World
An expanding global middle class and an increased focus on sustainability drive demand for our products and solutions across the industries we serve.
Our customers are seeking alternative materials that offer durability, lower maintenance, and light weighting opportunities, and we are there to meet their needs with process solutions for advanced materials, including durable plastics.
As plastic usage increases, so does the demand for a circular plastics economy. To provide superior value to our customers, we offer a full suite of mission-critical recycling technologies and the ability to test entire processes at our recycling innovation center.
Ensuring that the growing global population has access to safe, healthy food is critical. By leveraging innovative technologies across the APS portfolio, we are developing fully integrated systems that help our customers reduce costs and deliver safe, healthy food.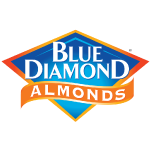 Enhancing Performance

To Create Competitive Advantages

By leveraging the Hillenbrand Operating Model, we focus on driving value creation through engineering expertise, innovation and technology, commercial excellence, and service. The consistent and repeatable framework helps us produce efficient processes and drive profitable growth and superior value.