Supporting

Each Other

We encourage everyone to bring their authentic selves to work. At Hillenbrand, we offer a variety of Business Resource Groups (BRG) which are voluntary, associate led groups focused on providing a safe space for crucial conversations, collaboration, and sharing around important DEI subjects. Membership in the BRGs and participation in any related activities is voluntary and open to all current full- or part-time associates of the Company.
Creates an environment that is inclusive of all cultures. Our goal is to break barriers, increase understanding, and drive change where needed.
To advocate for Women of Hillenbrand and create global connections that elevate the voices and impact of women.
Fosters career growth and builds a global community of emerging professionals at Hillenbrand, its Operating Companies and Global Functions.
To build a community for our LGBTQ+ associates and their allies by engaging, developing, and fostering a more inclusive workplace through awareness, education, and active LGBTQ+ outreach within our communities.
To build a more diverse and inclusive culture, by leveraging Veteran insights, applying a global veteran view, and increasing education and cooperation.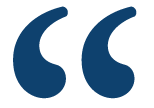 Leadership
Testimonials
"Our business strategy is steeped in collaboration, inclusion, and accountability. That is why I am committed to embedding Diversity, Equity, and Inclusion (DEI) in our internal operations, in our external business activities, and among our many partners and stakeholders."
"Being a part of the Inclusion at Hillenbrand Council and serving as an Executive Sponsor for our Business Resource Groups allows me to live my intention of creating a fully integrated, diverse work environment that leverages and celebrates our associates' uniqueness and strengths. Creating an environment to better serve our customers by leveraging diverse perspectives not only heightens our value creation capabilities but also allows us to build stronger communities in which we play a key role."
"India is a country with a variety of ethnicities and cultures, and we have immense opportunity to include diversity in our workforce. Gender diversity in manufacturing has always been a challenge; but with focus and support from leaders we have been able to move the needle in the right direction. Associates are embracing the change and enhancing gender diversity at our locations in India. The journey of building a diverse workforce continues by creating awareness, accepting diversity, partnership, and courage."
Previous
Next
Learn More About
Hillenbrand
Contact us today to learn more about Hillenbrand's approach to diversity, equity and inclusion.